News
Keep Up With SaSa Art.Com
Stefano Sanna: great exhibition in Geneve
The SaSa Art exhibition tour started this year in Geneve Switzerland. Stefano Sanna and Hector Adalid are proud to be part of the OpenArt Team which organized an outstanding exhibition in the old center of Geneve.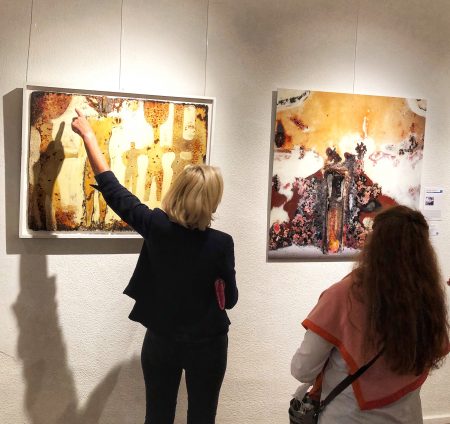 This Swiss city has a long tradition for Stefano as important collectors of his Metacycling Art are living here.
The visitors have been fascinated by the combination of the original art work by Sanna and the photoart  "child" created with a detail close up by Hector Adalid next to the master art work.   
This post is also available in: Italiano (Italian) Deutsch (German)